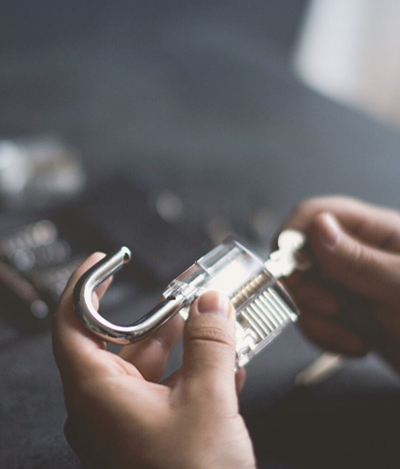 In need of a locksmith?
Lakeside Lock & Safe is now serving throughout the Okanagan Valley. We specialize in a multitude of services. Whether you are locked out of your house, require re-keying, are wanting to protect your belongings in a safe, then we have you covered.
We strive for high quality customer service and work each and every time.
Response to Covid-19
Despite the Covid-19 pandemic, Lakeside Lock And Safe continues to operate 24 hours around the clock to keep your property and possessions secure and your family safe.
With the decision to remain operating, your health and safety is our priority. We diligently adhere to social distancing recommendations, and continuously clean and sanitize products, hardware, tools and our clients' belongings that we handle to ensure safe service of all of your locksmith needs.
Contact us today for a free quote or to discuss our services.
Re-keying
Whether you own or rent a residential or commercial property, if you are a real estate agent or property manager, re-keying your locks is a cost effective, and hassle free option to ensure your security. When re-keying a lock, the old pins are removed and replaced.
Installation
We have experience with fresh installs from scratch installing locks on new, unprepped doors or adding to the security of your property. We install electric strikes for fob access devices in commercial settings, blocker plates and astragals for doors that have been forced open.
Safes
Protect your belongings from fire or needing a secure place to hold and protect your most valuable items Lakeside Lock & Safe has a wide variety of residential, commercial, cash drop, collector and jewellers' safes. Yearly maintenance & repairs on your safe is recommended and offered.
Master Systems
Whether you are a business owner, a property/Strata Manager, or own a multi dwelling home, Master systems allows owners and mangers to gain access to all or specific locks while providing restricted access keys to individuals based on responsibility within your company or their place of residency.
Lost Or Stolen Keys
Whatever your scenario may be, Lakeside Lock and Safe offers a mobile service and will deliver new cut keys so that you can continue enjoying the beauty of the Okanagan Valley.
Residential
Lakeside Lock and Safe offers an honest, stress free, and professional solution when the unfortunate happens. We offer repairs, replacements and options for higher security products with advice along the way to meet the needs of each unique situation.
Service Area
Mobile service is offered Valley-wide from Osoyoos to Kamloops including but not limited to OK Falls, Oliver, Penticton, Summerland, Peachland, West Kelowna, Kelowna, Lake Country, Oyama, Vernon, Coldstream, Lumby, Armstrong, Enderby, Falkland, Big White, Rock Creek. Prices vary depending on distance from Kelowna and services offered.