About Us
Full Service Mobile Locksmith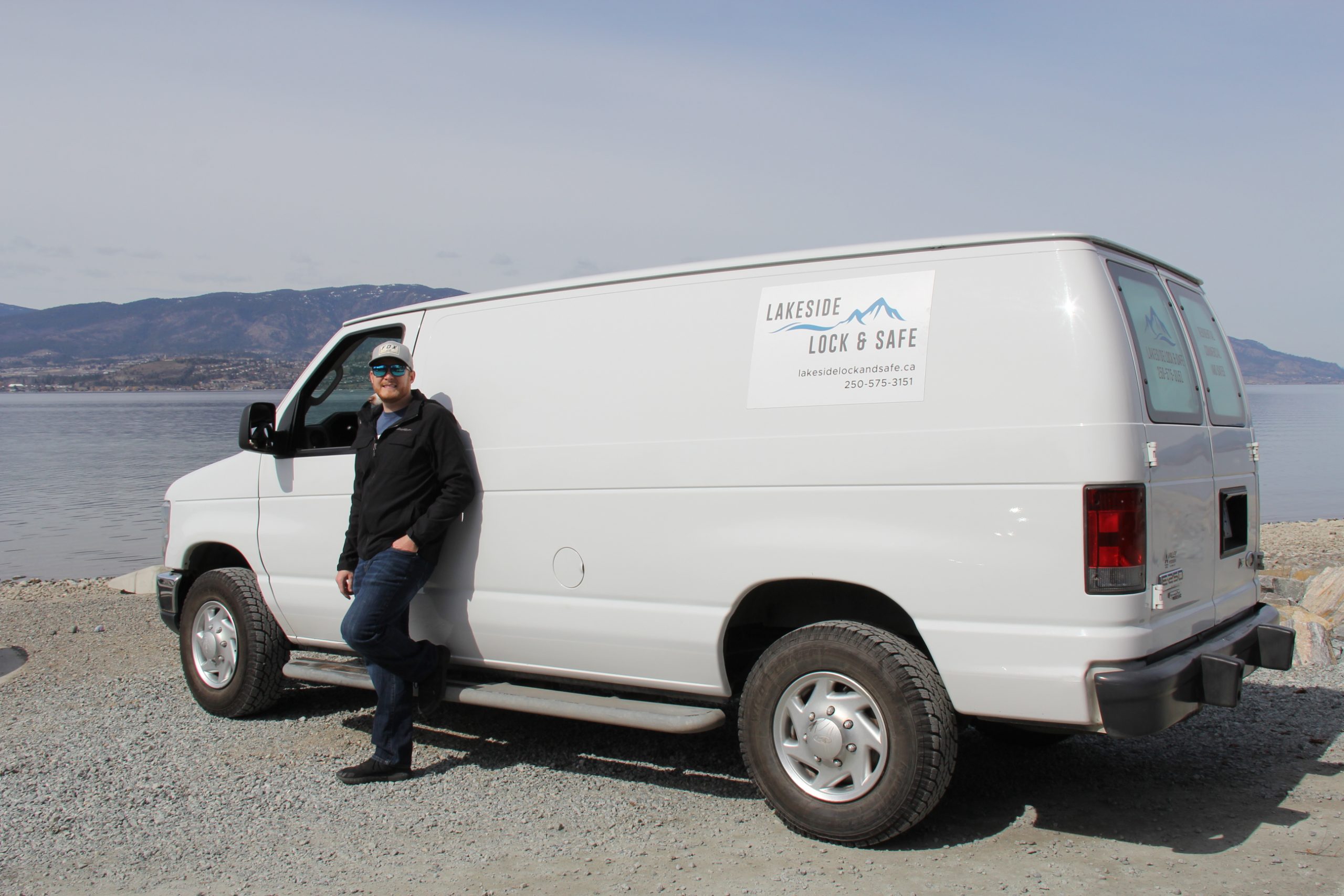 We Are A Full Service Mobile Locksmith
We are licensed and bonded mobile Locksmiths, servicing the Okanagan Valley with professionalism and high-quality work. Owner John Sutton has gained his reputation working as a skilled and trusted locksmith in the Okanagan over the past 6 years.
What John loves most about being a locksmith is building relationships with his clients. He takes pride in knowing that he is helping his clients protect what is most important to them and everything they have worked so hard for. He enjoys the challenges and variety that work as a locksmith offers and has many opportunities to put his 7 years of skilled carpentry to good use.
If you are looking for a locksmith who is honest, sincere, and passionate about the work they do, then Lakeside Lock and Safe is your answer.
Our Vision
Our Vision is to be the number one trusted and recommended locksmith in all of the Okanagan
LEARN MORE
Our Promise
To provide clients with high quality work that adheres to our core values and professional industry standards. We promise to meet the needs of each individual and unique client in a timely manner, with exceptional customer service that leaves you and all that you value, safe and secure
LEARN MORE
Core Values
Sincerity
Confidentiality
Professionalism
Security
LEARN MORE
Residential, Commercial, Your world is more secure with us
Serving the Okanagan Valley, BC